YouthWorks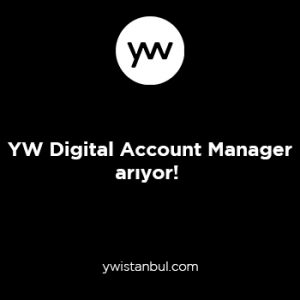 Are you digitally savvy? Do you love to collaborate and bring big ideas to life? Then, YW is looking for you to be our next Digital Account Manager.
We are seeking an analytically-driven Digital&Social marketing account manager with a passion for and experience in executing and managing digital & social media content campaigns.
This is the ideal role for someone who is motivated and talented in building client relationships.
Key Responsibilities;
Always understanding the client's objectives, business and market, and working with them to deliver creative but commercial solutions.
Briefing and coordinating with our creative, development and media teams to ensure successful delivery of campaigns on time and inline with performance KPI's.
Providing insightful recommendations to both client and internal delivery teams in order to drive continuous improvement.
Designing social media strategies to achieve marketing targets – Define what content and message we want to share in our client's social media channels and contribute to overall business objectives including raising awareness, advocacy, engagement/interaction and generate conversions from new and returned customers.
Prepare weekly, monthly, or quarterly reporting; collaborate on data interpretation with internal team to maximize impact, ROI and client satisfaction
Required Skills and Qualifications;
Minimum of 3–5 years of digital agency experience managing the development and execution of digital marketing projects for clients
Proven experience of analysing social media & digital campaigns to measure, ROI, engagement and performance.
Ability to conceptualize and execute digital campaigns
Excellent analytical skills and strategic thinking
Demonstrated understanding of brand marketing principles
Detail-oriented thinker, who can work under tight deadlines
Creative and proactive problem solver with strong ability to juggle competing demands
Passionate about digital trends and technology best practises
Ability to influence agency creative teams based on brand's business insights
Self-starter who takes initiative and is comfortable working in a dynamic environment
Başvuru: kariyer@ywistanbul.com