YouthWorks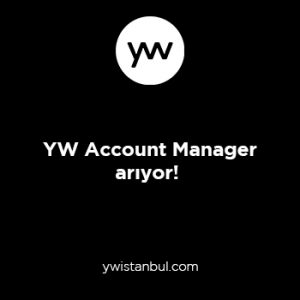 We are seeking energetic and career-minded professionals to join our Agency Account Management team! If you are driven, confident, outgoing, tech-savvy, with rockstar client service skills, we have the resources and training to help you reach your maximum potential! The right person will have the commitment to grow their career!
This role will support the Account Director with brand marketing plans including account handling & project management, both ATL & BTL creative development and digital&social media creative assets management across multiple platforms to increase brand awareness and improve creative marketing efforts of the agency.
This is the ideal role for someone who is motivated and talented in building client relationships.
Responsibilities;
• Understand the market for our client's products/services and their strategic marketing plans and advise accordingly
• A pro-active approach & full awareness of creative agency processes
• Gather, share and act upon feedback from the client on creative works to build satisfaction, recognition of agency value
• Present and sell tactical creative ideas and work to clients on accounts that you are managing on a day-to-day basis
• Demonstrate organisational and time management skills to effectively manage work requirements
• Proactively support your director, suggesting new ideas and questioning thinking where appropriate
• Building strong relationships with new & existing clients, increase client satisfaction.
• Collaborate and foster good relationships with agency creative team members & cross-functional teams to manage brand's daily workflow
• Manage projects internally for your clients, getting things done yourself and most importantly working with others on the agency team to get the right things done (on time and on quality)
• A genuine interest in keeping up to date with marketing & advertising trends and digital & tech marketing news
• Comfortable in a fast-paced environment with the ability to work across multiple brands
Required Skills and Qualifications;
• 3-6 years in an account services role with advertising agency–preferably digital agency experience
• Demonstrated understanding of brand marketing principles
• Creative and proactive problem solver with strong ability to juggle competing demands
• Passionate about digital trends and technology best practises
• Ability to influence agency creative teams based on brand's business insights
• Ability to be flexible and adapt quickly in a fast-paced, start-up environment
• Strong organizational and analytical planning skills. (Ability to prioritise and organise workload)
• Result oriented and Excellent attention to detail
• Reliable and hardworking and has a strong work ethic with high standards and ability to function autonomously yet also drive teamwork and collaboration
• Excellent command of written and spoken English is required
Başvuru: kariyer@ywistanbul.com